handprinted sidetable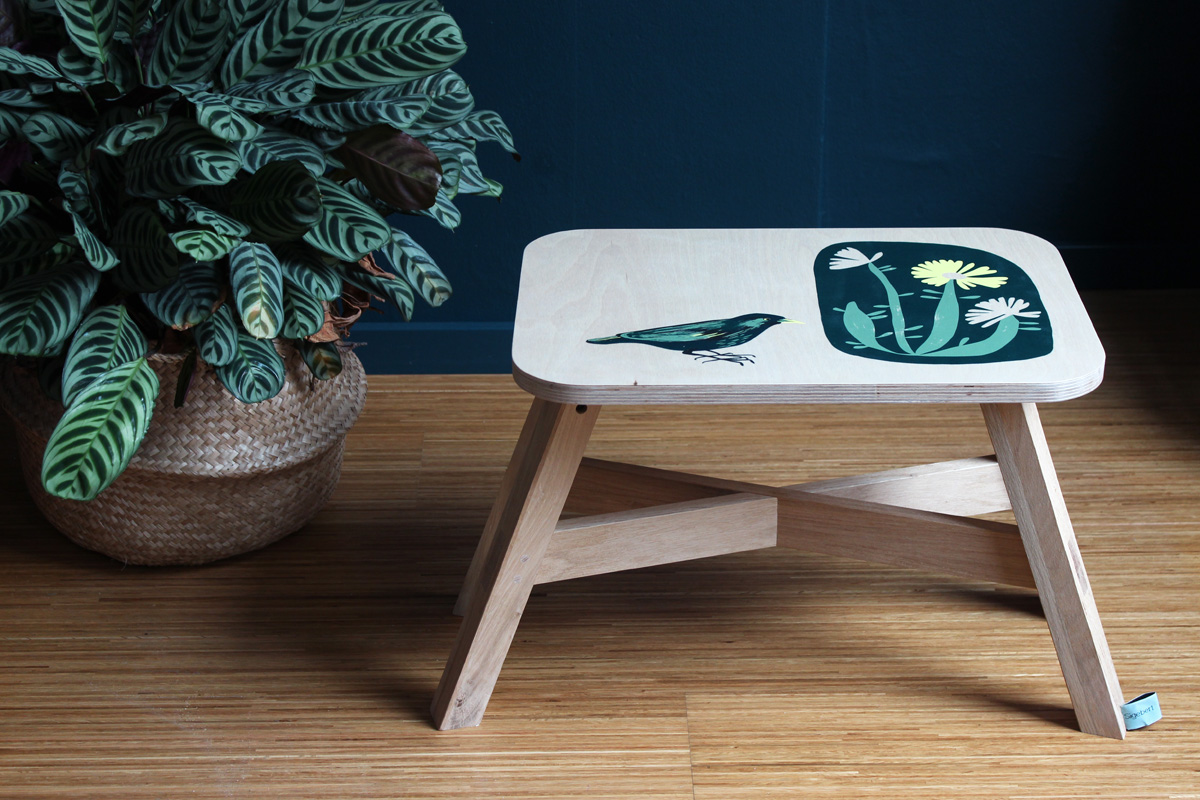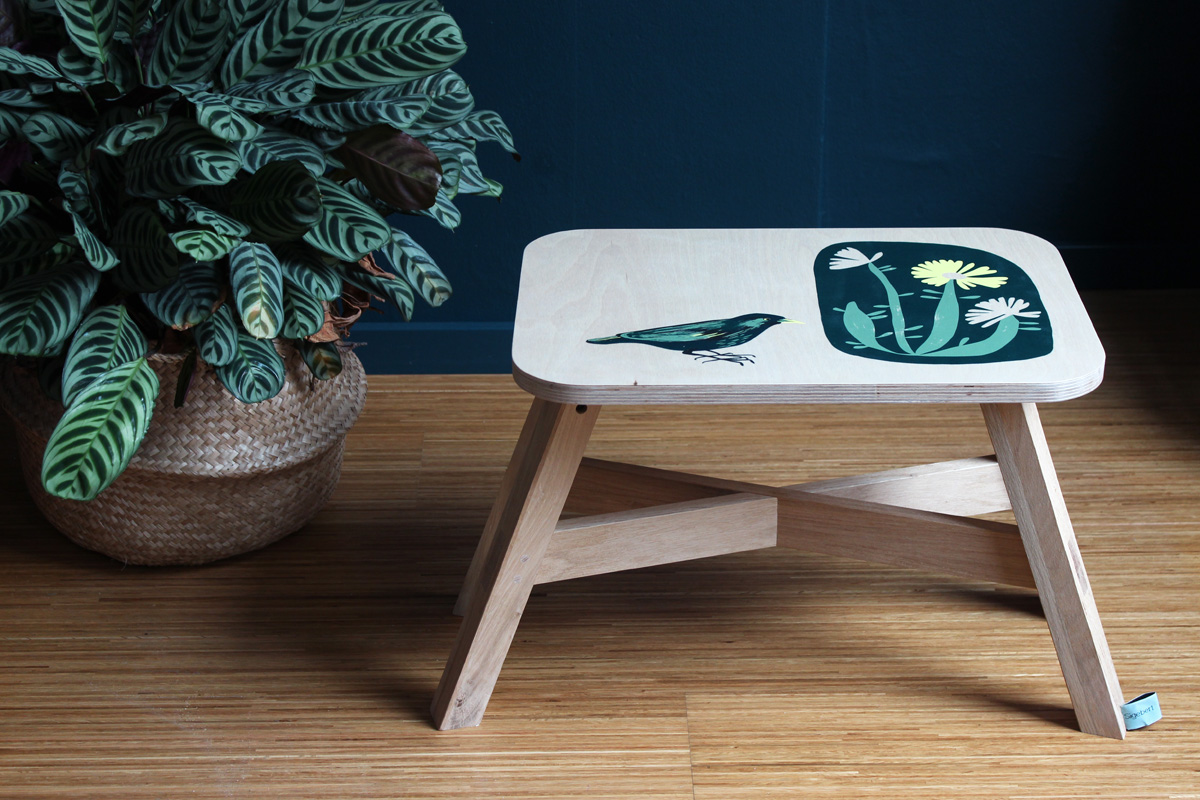 handprinted sidetable
Furniture designer Sigebert invited me to use his sidetable as a blank canvas. I came up with four different designs, representing the four seasons. These images were hand printed on birch plywood in a limited edition, using the screenprint technique. Also the frame is handcrafted in Holland, and available in two types of wood. The table top is coated, using a transparent matte acrylic lacquer to protect the print for daily use.
dimensions: 608 (L) x 330 (D) x 344 (H) mm
choose your favorite design:
1. spring
2. summer
3. autumn
4. winter
choose your favorite framework:
A. recycled pinewood: €199,-
B. oak: €229,- (as shown on the pictures)
Note: this product will be shipped within 10 business days after your order and payment.